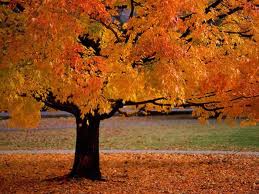 Don't Fall behind when it comes to marketing your company!
Ahh yes, finally October. We look forward to October for tons of reasons. Perhaps it's the changing leaves cascading from the trees, the pumpkin flavored beverages and bakery goods, or a much awaited cool breeze after a long, hot summer. Whatever your reason for loving the month of October, there are also ways to get your company involved in the celebration. If you're looking for a way to spice things up at work (much like your pumpkin spice latte) then why don't you revolve your marketing products around all the fun? If you're not really sure where to start, since there are virtually tons of marketing products and ideas to choose from, choose a theme or holiday. Since we're still in the beginning of October, you have some time to utilize this month's holidays to create a fantastic marketing scheme.
Here are some of the best ideas to market your brand in October:
Boss' Day- We're starting with the most obvious, of course. Boss' Day is on October 16, and is the most corporately involved holiday of the month. If you're the owner of your company, advertise marketing products to your employees to purchase gifts for their bosses. It's an easy and simple way to show appreciation. If you're the boss of a specific department or group, I wouldn't push the idea because you'll come off as greedy and arrogant (expecting gifts from your employees defeats the entire purpose!). However, as a company in general, you should have some type of marketing product that the staff can purchase to show their bosses that they're doing a good job.
Make a Difference Day- This holiday takes place on the fourth Saturday in October. Realistically, not all of us are going to spend this day going out and volunteering, but this doesn't mean you can't still do your part. Distribute eco-friendly marketing products that promote the holiday as well as your company, and not only are you making a difference, but you're encouraging others to as well. You could get eco-friendly tote bags with a recycling symbol around your company logo and give them out at trade shows or company sponsored events. Also, give your office some environmentally friendly products to say thank you, as well as convince others to celebrate the holiday. Marketing products that are eco-friendly are not hard to come by, and "going green" is all the rage right now. Instead of giving out coffee mugs (like you do every couple months anyway), try giving out water bottles made of recyclable material.
Sweetest Day- The third Saturday in October is much like Valentine's Day, in the way that you are celebrating your sweetie. The only difference is that this holiday has nothing to do with St. Valentine. For advocates against V-Day all together, Sweetest Day can be a good alternative. As a marketer, take advantage of a silly holiday by getting your employees to give gifts to their significant others. Have marketing products personalized with names, hearts, phrases, etc. It will be a fun and creative way to get everyone involved. Your employees will love it because you're helping them out with their spouses or partners, and you'll get your brand out there in yet another channel.
Breast Cancer Awareness Month- This shouldn't be too hard to get your company involved in because there's tons of ways to go about marketing your company as well has helping a good cause. For starters, you could just stick to whichever marketing products you usually distribute; just order them with something pink, or a breast cancer logo, and donate a percentage of the profit to a breast cancer organization. If you're not into giving out marketing products to employees or clients, try to organize a company-wide event. There are virtually thousands of events sponsoring breast cancer research and awareness all over the country. Have your employees sign up for a walk or run together. Not only would it be a bonding experience, but you'd get several other benefits as well. You're helping research for breast cancer, and also getting your company involved in charitable events makes you stand out in the community. Potential clients or customers will see that you come from a caring organization with integrity.
Veteran's Day- Honor veterans either within your workplace or within your community. Personalize marketing products to say "thank you" to those who fought for our country and distribute them at a veteran-centered event. If you don't want to take the holiday that far, keep it internal by finding out who is a veteran within your company and give them a special gift. Employees love when their recognized and appreciated, and this is a way to show them you value them as a person and not just as an employee.