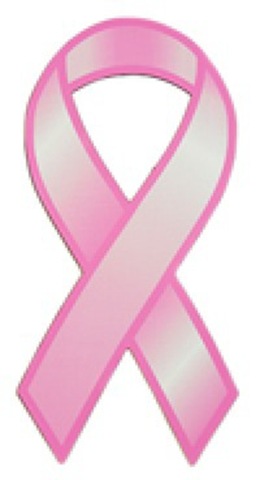 October is Breast Cancer Awareness month and there are a lot of activities going on all around the world to help support the cause. The United Nations World Health Organization has reported that more than 500,000 people worldwide die from breast cancer every year, and this disease is the leading cause of cancer deaths among women throughout the world. It is also estimated that about 1 in 8 women in the United States will be diagnosed with the disease over the course of their lifetime. With startling statistics such as these, it is no wonder that the support and fight for finding a cure has reached around the globe.
Many peoples' lives have been affected by this disease, whether it is their own or the life of a family member or friend. Because of its incredible impact, nearly everyone in the world can relate to the struggles faced during the fight against this disease.
Each year during this month, events large and small are held around the globe to help increase awareness and raise money for the many funds and organizations that sponsor continued research and treatment of this disease. Events like 5K races, bike rides, sales promotional goods, and even special "pink days" are commonplace in almost any environment, from corporate offices, professional sports arenas, city centers, and small towns. With the outpouring of support by the public on an international scale, billions of dollars have been raised to help support continued public education, health screening services, treatment, and continued research for a cure for this disease.
Whether you choose to support a charity, buy "pink" promotional goods for your company and employees, or participate in a number of events going on throughout the month, there are a number of different ways to get involved and your contributions go to support a great cause. Here are some of the biggest events going on around the world in celebration of life, the fight for the cure, and the continued support of all of those affected by the disease.
Susan G. Komen for the Cure's "Race for the Cure" – This foundation, whose goal is to "end breast cancer forever", is one of the largest in supporting breast cancer research around the world. There are millions of people that participate in events benefiting this foundation in the United States alone, where it originated in 1983 with only 800 participants. Since that time, it has become an international event, with participating countries now includind Australia, New Zealand, Germany, Italy, The Netherlands, Canada, Puerto Rico, United Kingdom, Bulgaria, and Hungary.
The foundation runs 3-day/60-mile fundraising walks, marathons, pinks days, and other incredible events around the world, where it now has active partnerships in 50 other countries. Since its start in 1982, has helped to invest about $2 billion in breast cancer research, advocacy, health services, education, and more.
The Ride to Empower – This is an annual "destination bike ride" organized to help raise funds for the Breast Cancer Network of Strength, with a new location and route announced each year. Previous rides have taken participants through the hills of California, the mountains around Las Vegas, and last year, riders toured through Springdale, Utah.
"Pink" Days – Many employers sponsor this event and encourage their employees to wear pink on a certain day and donate to the organizers' choice of breast cancer care or research programs. Leading up to these days, many companies also sell promotional goods to their employees and customers and then donate the proceeds to a charity like The American Cancer Society or Susan G. Komen for the Cure. Even the National Football League gets involved with this activity; during the month of October, the NFL displays pink on its websites, graphics, and advertisements, and players show their support by wearing pink gloves, cleats, captains patches, and other pink details during games.
Global Illumination – This is one of the most spectacular global movements for breast cancer awareness sponsored by the Estee Lauder Companies. In this event, world-famous landmarks are illuminated in pink to help draw attention to the importance of mammography screening for early diagnosis of breast cancer as well as to support research for finding ways to cure and prevent breast cancer. Some of the landmarks involved in this event are The Harbour Bridge in Sydney, Australia, Constantine's Arch in Rome, Italy, Tokyo Tower in Japan, The Dam Square in Amsterdam, The Empire State Building in New York City, and the Skytower in Aukland, New Zealand, just to name a few.