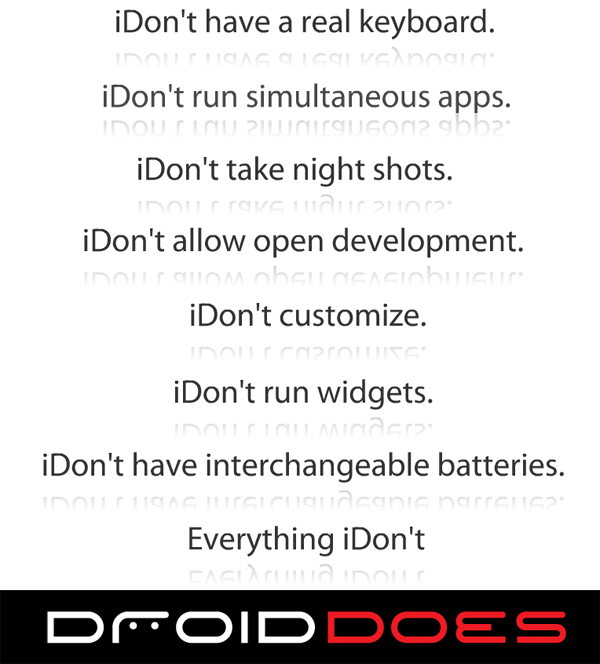 If you're just starting a new company, it's more than likely that little to no one has actually heard of it. This means you're going to have to do whatever you can, as quick as you can, to gain some sort of acknowledgment. Every good business has an established brand identity, and that's impossible without at least getting your name/logo/slogan even heard of. There are several forms of promotional material you can use to become known in your industry, but your budget might not allow for you to exhaust all of those options. Try to focus your efforts a little bit in each area, because if you exhaust one form of promotion with zero return on investment, you're basically screwed.
The easiest and cheapest way to promote your company is through word of mouth. Actually, it's free. Remember how annoying it was in middle school when no one could keep a secret? Things fly through the rumor mill faster than you can say potato chips. Now, let that work to your advantage. Tell as many people as you can what you're up to, including the company you just started and what you're trying to do/sell. Start conversations with people in supermarkets, shopping malls, restaurants, parking lots, etc. You never know, that person standing in front of you at the bank could end up being your first, and most lucrative client. Perhaps you're company specializes in EMR software; when you're picking your son up from the doctor's, mention this to the secretary. Sure, they might shoot you down, but what if they just happened to be looking around for the type of EMR you're selling? Can't hurt to try.
The most used promotional material is typically any type of media outlet. You're going to have to pay a substantial amount, but getting your name on TV or the radio is a guaranteed way to make a name for yourself. The only problem with media buying is that you get what you pay for, so it might be worth it to throw down a hefty chunk of change for a good commercial slot or a strategically placed billboard. Before projecting yourself into the media without warning, think long and hard about how you want your brand to be represented. If you're new on the scene, keep it very simple. Once you've become more established you'll be able to play around with different promotional materials and message delivery. Right now, you just want the public to know you exist among the competition and are worth looking into.
Give out free stuff. It's actually pretty simple to win over an audience when you're bribing them. Companies like Monster and Redbull have become famous mostly by going to college campuses, concerts, and sporting events and distributing their products. Even if no one was buying them before, they've at least gotten a taste of the product. Some of you might also recall Redbull's "It gives you wings" ads on television. They've made themselves so popular that a Redbull and vodka is a normal drink to order at your local bar. Keep in mind, they had to start from scratch too. If you're starting a brand new company that wants to give out promotional material, do some research before you buy in bulk and throw it out the window. Strategically research which audiences would be most beneficial, and what type of product would be best to distribute. It's usually helpful to pick something intriguing that will leave people asking questions.
That brings me to my last point: whatever outlet you choose to get your promotional material noticed, remember to shock, surprise, confuse, intrigue, or baffle. The more of a reaction you can get out of people, the more interest they're going to take in your product. Get them talking. However, don't get them talking in a negative way. When Droid released their new line of phones, they blatantly attacked Apple's iPhone with their "iDon't, Droid does" campaign. This was a risky move because the iPhone was already a very well-liked and established product. However, it seemed to have worked, because the sales for Droid phones went through the roof. If you're going to release controversial promotional material, get a second, third, and fourth opinion. You don't want to ruin your business before it's even taken off!
To know the best way to present your new company's promotional material, whichever outlet(s) you choose, study your competitors. Just like the phrase, "keep your friends close and your enemies closer," you're going to learn a lot more from the people you're up against because they are who you're trying to conquer.